About Stanstead Abbotts
What is commonly known as 'Stanstead Abbotts' is actually made up of two villages, Stanstead Abbotts and Stanstead St Margarets, each with their own Parish Council. The border between the two villages is the river. The information in this site covers both parishes, as most people living in Stanstead St Margarets use the postal address of Stanstead Abbotts.
Stanstead Abbotts is a large village near to Ware in the South-East corner of Hertfordshire on the border with Essex, and approximately 20 miles North of London. It has a thriving community spirit and many amenities and businesses which can cater for most of the local resident's needs. For new residents a Welcome Pack is available from the Vicarage with useful information e.g. bin days & children's activities.
For a village there are a surprising array of shops, and located within the Co-op is a Post Office Counter. This means village residents have the option of walking to get all their basic shopping.
The Greenwich Meridian (longitude 0°) passes through the village. Information on the location of the Meridian Marker can be found here:
At Riverside Green there are Meridian obelisks which were erected in 1984 to commemorate the centenary of the adoption of the prime meridian line.
There is a contemporary art work in Riverside Green, which is the work of Alec Peever - see photo below. His website can be found here:
https://alecpeever.com/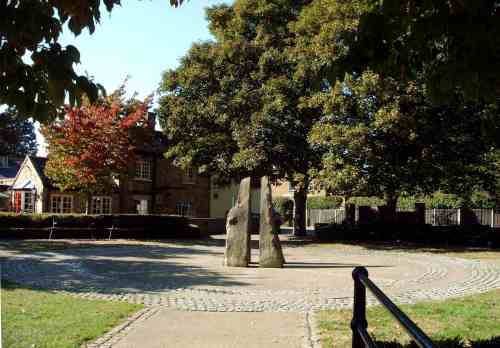 The village has its own car park, situated just off the High Street. From August 2014 this has been free of charge thanks to sponsorship from French and Jupps. At the entrance to the car park are some recycling bins.
Behind the car park is a Children's play area, which is managed by the Parish Council. A regeneration project has been completed replacing the old equipment with exciting new equipment, thanks to generous personal and corporate donations.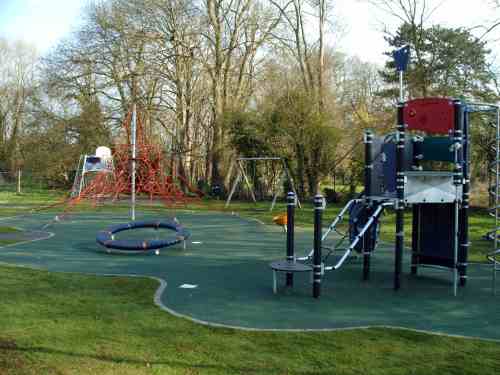 Behind the playground is an area now known as
The Meadow
, which is being established as a wildlife area by local volunteers. This is an area for all local residents to enjoy. For more information:
click here
The Parish Notice Board is located on the High Street, near the entrance to the Car Park. This is a good place to look or place notices for local events or services.
There is an allotment site in Cappell Lane, opposite St Andrews Church, which is managed by Buxton Estates. Their office number is 01920 462131 for any enquiries.

Citizens Advice East Herts - contact details: Messageline 01920 459944 (any time) to leave a message and an Advisor will call back, alternatively Herts Adviceline on 0800 144 8848 (Mon-Fri 10am - 4pm (note you might need to wait in a queue).
Police
- For non-emergency matters villagers can contact the Stanstead Abbotts ward Police Constable - Dean Watson via email:
[email protected]
or alternatively Neil Major of the Police Community Support Officer Community Team looking after Stanstead Abbotts on 01992 533950 or via email:
[email protected]
Between April and November a large weekly Car Boot Sale is held at Hillside Farm (at the edge of the village) every Sunday. This is well worth a look round. (Contact Tel 01920 871719).
At the end of South Street is the Lee Valley Marina. All general boat yard facilities are on offer and the marina holds 200 berths. (Contact Tel 01920 870499).