Stanstead Abbotts - Churches and Schools
Churches
There are several churches in Stanstead Abbotts and they are all listed Grade II*. Churches website: http://www.3churches.net/
The main parish church is that of St Andrew, which was built in 1881 (photo below).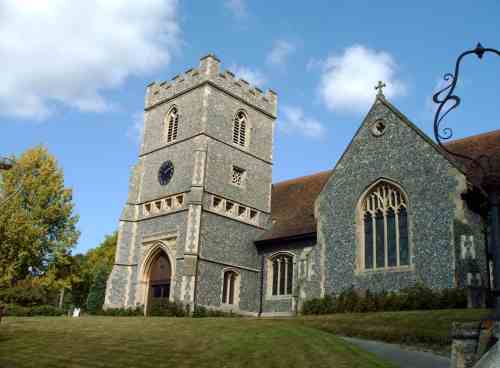 The other churches date from 12th Century. The original parish church was St James which is located just outside the village and is now maintained by the Churches Conservation Trust. It is notable for its 15th century timbered porch (photo below) and inside are unusually high Georgian box pews, a three-decker pulpit, texts, hatchments, old glass and monuments. http://www.stjamesoldchurch.org.uk/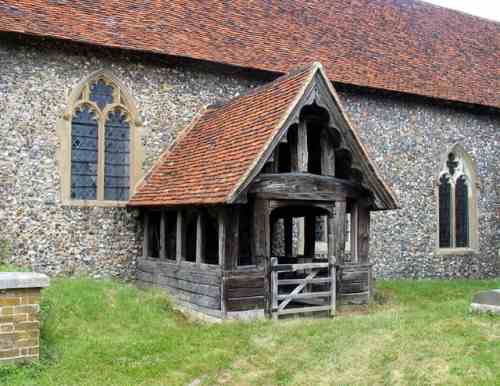 St James Church (photo copyright of John Salmon)
At the other end of the village is St Marys in the parish of St Margarets which is still used for worship every Sunday. It is a very interesting church with what is believed to be the only remaining William Allen barrel organ in working order. There are also 52 heads of people and animals carved beside each window.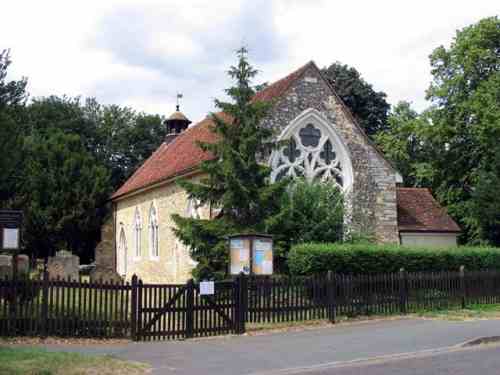 St Margarets Church (St Mary's) (copyright John Salmon)
Finally in nearby Great Amwell is St John the Baptist, which enjoys a more formal style of worship.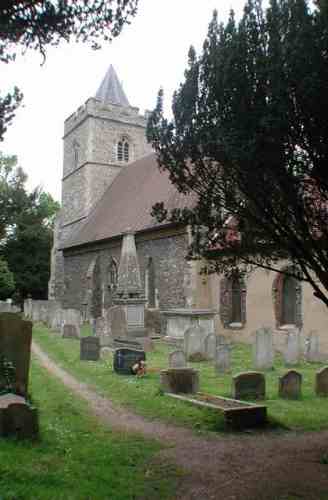 St John the Baptist Church (copyright of John Salmon)
TICTACs: Wednesday evenings 6.30pm in the Upper Room, Wilshere Hall. Phone 01920 870115

Prayer Meeting: Tuesday mornings 9.30am, phone 01920 870580

Alpha course: enquiries - 01920 870115

Crèche: available every Sunday 10.15am service at St. Andrew's

Sunday School: every Sunday 10.30am at St Margaret's (11am on 2nd Sunday)

St. John the Baptist Bellringers: Thursdays 7.30pm - 9.00pm

St. Andrew's Music Group: one Wednesday each month 7.30pm in church

St. John the Baptist Choir Practice: Saturday 10.00am in Church

St. Margaret's (St Mary's) church: coffee every Saturday 10.45am - 12.15pm
Schools
St Andrew's CE (V.C.) Primary School
Mill Race, Stanstead Abbotts. 01920 870097
The village primary and infant school is linked to St Andrews Church.
Busy Bees Pre-school for 3-5 year olds
At St Andrews School Nursery 11.45 - 3.30pm
Bobtails Pre-School
8a Roydon Road, Stanstead Abbotts
Teddy Club - Parent & Toddler Group
8a Roydon Road, Stanstead Abbotts
Contact Keely 01920 871273
Buntings Nursery
2B High Street, Stanstead Abbotts, SG12 8AB
01920 871505
Amwell School and Specialist Sports College
Station Road, Stanstead Abbotts. 01920 870027
This highly regarded special school. The education provided at Amwell View is available from the age of 2 years through to adulthood, up to 19 years. A multi-disciplinary approach is achieved with the provision of a physiotherapist, speech and language therapist, music therapist and school nurse.
All Nations College
Easneye, Stanstead Abbotts. 01920 443500
The film 'The Belles of St. Trinians' was filmed here! Based at Easneye this is an independent, evangelical, inter-denominational mission training Bible College: